Sweet programs are coming this February at the Horn Lake Library. We begin with one of my favorite people - author Earnest Edward Lacey with his powerful book Free Joe, a Story of Faith, Love and Perseverance. Mr. Lacey weaves his family history of danger, racial intolerance and personal tragedy into a memorable tapestry of the long reaching effects of American slavery. His family's determination to survive, thrive and be independent gives an insight into modern day race relations in America. Please save the date: Friday, February 2 at 6:00 pm. Friends of the Horn Lake Library are sponsoring the event along with a book signing. Please bring your cameras for an opportunity to have your picture taken with Mr.Lacey. School extra credit forms are available for students attending the program - please check with teachers.
Friends of the Horn Lake Library are again hosting a very special author on Valentine's Day at 11:00.

Unspeakable Things

author Jackie Warren Tatum thrills with a riveting crime thriller. Join us for a whopper of a mystery and be sure to bring your camera for pictures with Ms. Tatum.
As we begin a New Year full of resolutions - be sure to catch Keeping in Shape with certified trainer Lashay on the 1st and 3rd Mondays of each month at 10:00. Intermediate School Book Club, The Order of the Book, is going gangbusters. Challenging and fun themes for February include fiction and non-fiction: Exploring the Wild West and Exploring the Oceans. Don't miss Kitchen Guild held the 2nd & 4th Saturday of each month. We'll be learning about baking tools and measuring (metric vs imperial).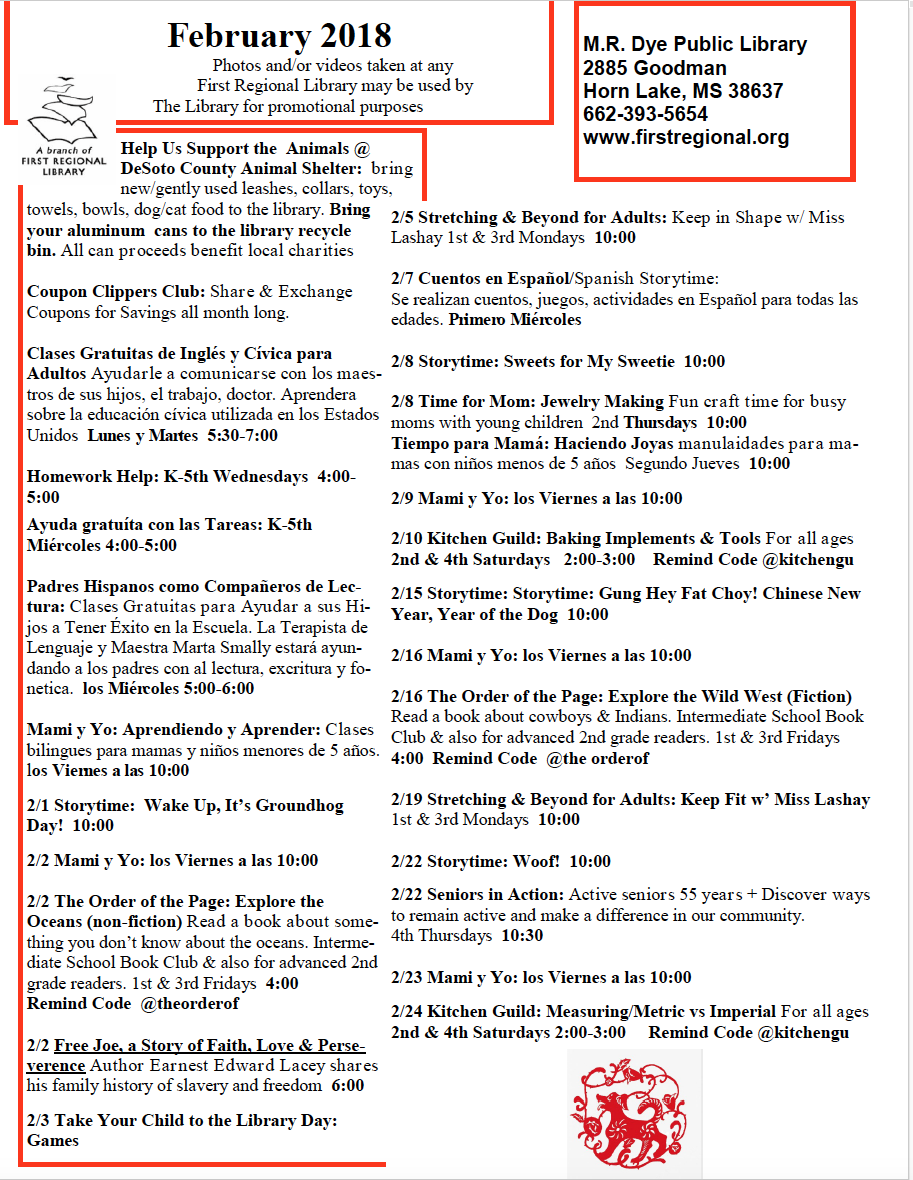 There is always so much going on at the Horn Lake Library - your community destination place. Looking forward to seeing you!